Four Easy Tricks To Keep Cockroaches Out Of Your Pensacola Home
1/7/2021
For multiple reasons, most people hate cockroaches with a fiery, burning passion. For starters, they look absolutely disgusting. They aren't easy on the eyes at all. Secondly, they are persistent insects that are tough to kill for the long-haul. Getting indoors is simple for them and they procreate with speed. Thirdly, they can make you ill with all the germs they carry.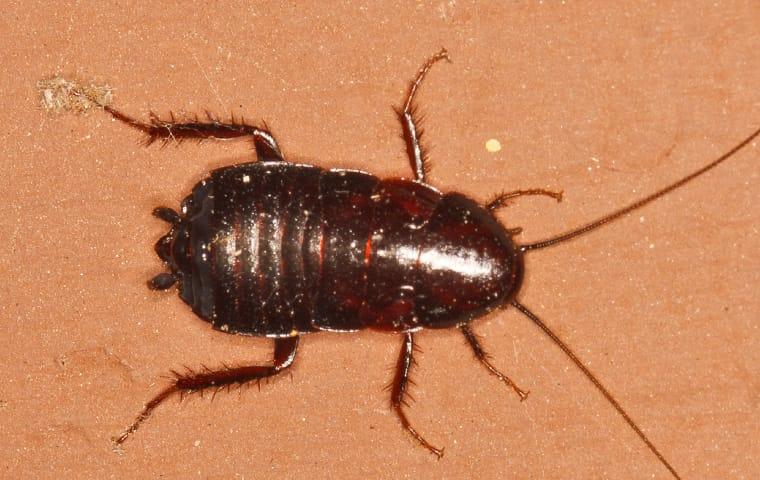 Cockroaches harbor countless spores of bacteria on their skin, which only doubles when they run through grimey settings. They are known to fester in drains, trash, and sewers. Further, they have microbes in their saliva, urine, and feces. It's nearly inevitable that your food and surfaces will be tainted. If you don't have an asthma attack or allergic reaction because of them, you might contract salmonella, cholera, or gastroenteritis. Preventative measures are paramount. Use these four expert tricks from EnSec to defeat cockroaches in Pensacola.
Trick #1 Have Your Home Fixed Up
Cockroaches have pliable bodies that allow them to get through openings of any size. With this in mind, start by having all cracks and crevices repaired. Begin with the holes in the foundation, and in all doors, windows, and utility openings. You may find caulking to be useful. All exterior doors should have sweeps attached to them. Any plumbing problems, fixture issues, or leaks need to be repaired right away. To even out the interior temperature, use a dehumidifier. Cockroaches, like the oriental ones, are drawn to warmth and moisture.
Oriental Cockroaches: These reddish-brown or black bugs are 0.98 of an inch long. You'll find them hanging out by pipes, drains, gutters, and sewers.
Trick #2 Clean Everything Up
A detailed cleaning routine will keep cockroaches from obtaining sources for food and water. A lot of people dread doing dishes, but you shouldn't hesitate to wash them. Also, don't let crumbs and drink spills sit, clean them up immediately. You shouldn't be sluggish about taking out the trash either. Meals and garbage must be stored in secure containers. Look around the house for clutter, and reduce the amount. Scan boxes, storage bins, paper bags, and packages before bringing them indoors. Do the same for second-hand items. German cockroaches have a reputation for nestling in these kinds of things.
German Cockroaches: This species is brown or tan. Behind their heads are horizontal stripes. Adults are about 0.62 of an inch long. The smaller young are all black.
Trick #3 Get Out in the Yard
As much as you might loathe the activity, doing yard work is essential to cockroach management. Many subgroups, such as the American class, flourish near organic matter. They reside in mulch, gardens, logs, and trees. Your grass needs to be mowed and your greenery needs to be trimmed with regularity. Sit plants and flowers at least two feet away from your property. Last, but not least, remove debris and decaying material from the lawn, for instance, wood chunks and leaf piles.
American Cockroaches: These reddish-brown pests are a whopping 3 inches long. Yellow bands mark their heads. Watch out; they run fast.
Trick #4 Call EnSec for Cockroach Extermination
Several homeowners attempt to use "do it yourself" tactics and commercial products to eliminate cockroaches. Those avenues are a waste of money because they generally won't resolve an infestation. Additionally, they can sometimes be highly toxic. Contacting us at EnSec is your best choice.
We offer superior home pest care that includes advanced lawn solutions. Our wide array of treatment options will help make your land less suitable to these disgusting cockroaches. With a staff that consists of certified professionals and entomologists, you can rest assured you'll receive top-notch service. When you call us at EnSec today, a free estimate will be available to you. Dial our number!