The Trick To Keeping Your Beloved Mobile Trees Healthy
3/31/2021
Having a beautiful yard full of greenery like shrubs and trees can be very rewarding, and these plants can make your property look well-kept and be a source of great pride. As trees get larger and shrubbery continues to grow, they provide shade and add natural beauty to your Mobile, Alabama home.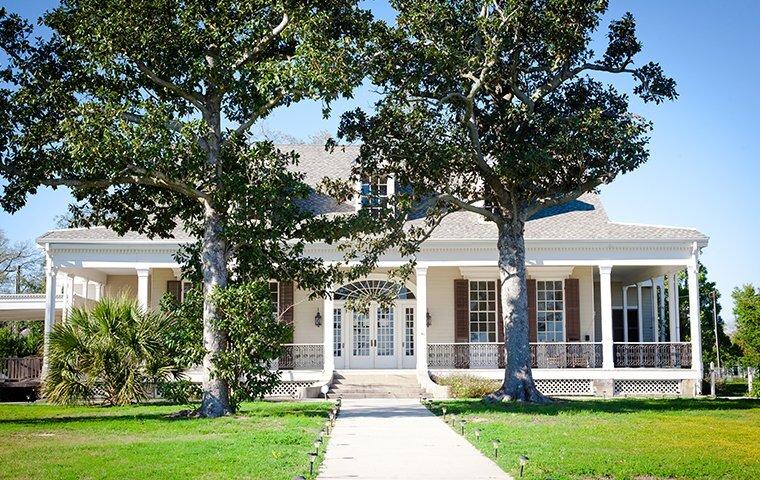 Because of this, you want to keep your trees and shrubs looking healthy and green so that they can continue to thrive. This can be a difficult task when so many things can threaten and damage the health of these plants.
One big risk for trees and shrubs is actually pests. There are many small insects such as caterpillars, mites, and weevils that can infest all kinds of plants and destroy them. While some pests might do more surface-level damage, others can kill the plant entirely. Trees and shrubs are also susceptible to certain diseases and such as mildew and mold, which are often caused by aphids. And, they can even become damaged by the growth of certain fungi.
Along with plant diseases and pests, your lush vegetation could also be harmed by poor management such as lack of, or too much, water or lack of general maintenance.
What's The Best Way To Keep Your Trees And Shrubs Healthy?
One thing many people often forget about when it comes to lawn care and maintenance is that trees and other plants need to be taken care of, too. Fertilizer is one of the best overall ways to keep your trees, shrubs, and bushes healthy and looking green and fresh. And, while you can try to use fertilizer on your own, professional services are much more effective.
Professional services will provide all of the plant care you need including fertilization, insect control, and disease control. It can be difficult to meet all of these goals on your own, especially if you don't know a lot about plants. However, professionals who have the experience and know-how can keep your trees safe and healthy, saving you a lot of time and stress in the process.
EnSec's Tree/Shrub Management Programs
Instead of trying and struggling to keep your plants looking beautiful reach out to EnSec for assistance. Our trained technicians have designed a Healthy Landscape Program that promises results. Our program comes with seven annual treatments that will keep bugs and disease away and also uses the right fertilizers to help your trees and shrubs thrive.
This treatment plan includes:
Fertilization treatment to keep roots strong and increase growth
Pest control to stop the insects that damage plants
Product treatment to prevent common plant diseases and to keep any current ones from spreading.
Keep Your Yard Looking Great!
The trees and other plants around your property are an investment because it takes time and cares for them to grow and beautify your landscape. It can be frustrating when beautiful trees and shrubs die or don't look their best because of pests or diseases. So, to protect your beloved plants, let the experts at EnSec of Alabama provide ongoing landscaping services.
Find out more about our residential lawn care, and even request your free estimate, by giving us a call today. You can also send us a message online to get started.