Services For All Your Florida Or Alabama Lawn Care Needs
Taking care of your lawn can be a difficult job. If all it required were regular mowing, that would be one thing, but instead, you must deal with watering, weeds, brown patches, and more. If you don't have the time or expertise to keep your lawn lush and healthy, you don't have to leave it to its own devices. EnSec provides Florida and Alabama with a variety of lawn care services to help your lawn thrive and look its best.
Our General Lawn Care Process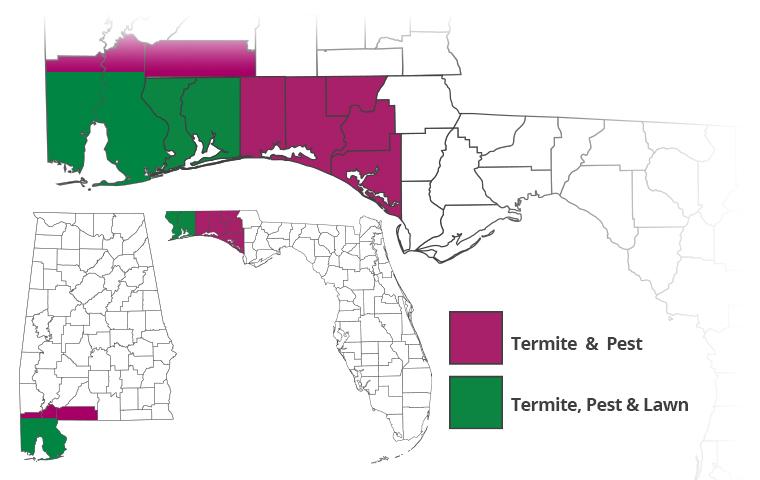 We've designed our Healthy Lawn Program to make your lawn healthy, lush, and keep weeds to a minimum. We do this by providing eight annual applications targeted to the needs of your turf during each season.
Your Healthy Lawn Program includes the following:
A free lawn analysis and estimate
Annual soil sample
Fertilizer applications in each standard service visit
Broadleaf and grassy weed control
Soil amendments based on the results of your soil sample
Fungicide applications
Unlimited service calls
Our maximum protection guarantee
Our Specialty Lawn Care Services
Aeration Services
Our aeration service is extremely beneficial to lawns that are struggling to grow thick, healthy grass. It works by pulling up cores of soil all over your lawn. This aids growth by:
Introducing oxygen into the soil, which helps with root growth.
Breaking up compact soil, allowing nutrients to reach further into the soil.
Reducing thatch.
Cutting rhizomes and stolons to aid in new top growth.
We recommend an aeration treatment be performed annually for the best results.
Sod & Plugging Services
If you have bare areas in your lawn or are doing a renovation project, we offer sod and plugs as a fast solution to get your lawn back to looking its best. For areas larger than a few feet in diameter, we recommend using sod, while plugs are ideal for small bare spots. We only work with quality grass vendors to provide you with the best grass products available.
Our sod service is not available in July and August due to the high temperatures and risk of grass failure. Depending on your situation, we may need to apply an herbicide two weeks prior to installing the sod to eliminate old grass or weeds.
Grass Type Selection Recommendations
There are many types of grasses, each thriving under different conditions. If you need help selecting the type of grass that will work best for your lawn, contact us, and we'll make recommendations based on your landscaping and needs.
Top Dressing Lawn Services
Florida and Alabama both have sandy and clay-based soils that are not always conducive to healthy grass growth. If you're having trouble growing a thick, lush lawn, you may benefit from our top dressing service. This service applies Mirimichi Green, a prepared soil mix to the surface of your lawn. It won't hurt your existing lawn but will reduce thatch, improve nutrient retention in the soil, optimize pH, introduce beneficial microbes, and improve the durability and appearance of your lawn.
EnSec Can Cover All Your Lawn Care Needs
From weeds to bare spots and everything in between, if you're having trouble with your lawn, EnSec can help. We offer a full range of lawn care services to meet your needs. Even if you're not sure what the problem is, contact us. We'll inspect your lawn and make service recommendations based on what we find. We love to help our customers grow rich, thriving lawns.
Learn more about our home pest control and tree & shrubbery services.

Request Your Free Estimate Today
Complete the form below to request your no obligation estimate.
EnSec Pest & Lawn Reviews
And these are just a few! View our many reviews below:
Recent Blog Articles
View our blogs and resources below: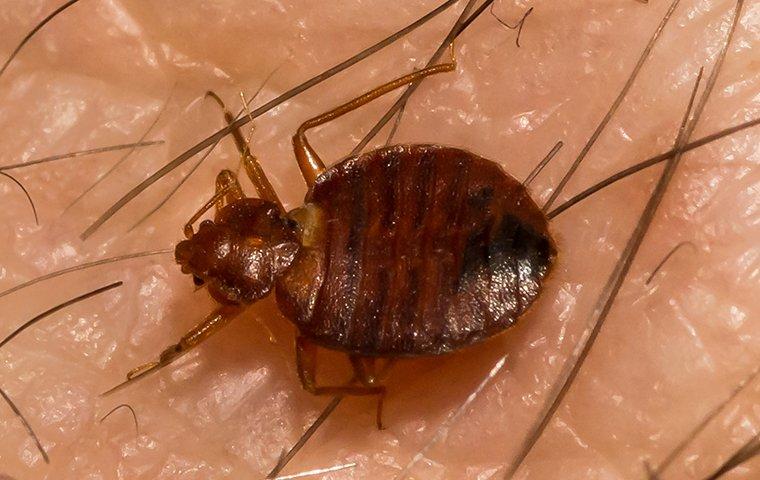 2/2/2023
Wondering how to avoid bed bugs? Get information on the best techniques to prevent and eliminate these stubborn pests....