A Complete Guide To Effective Weed Control In Mobile, Alabama
2/12/2021
If one doesn't garden or grow food organically from their yard or land, it would seem that there isn't much to maintain it. Generally, people often assume that trimming grass and greenery is the beginning and end of lawn care. That would be simple and convenient, but there's more to be done. Mobile home and business owners need to be on the lookout for weeds.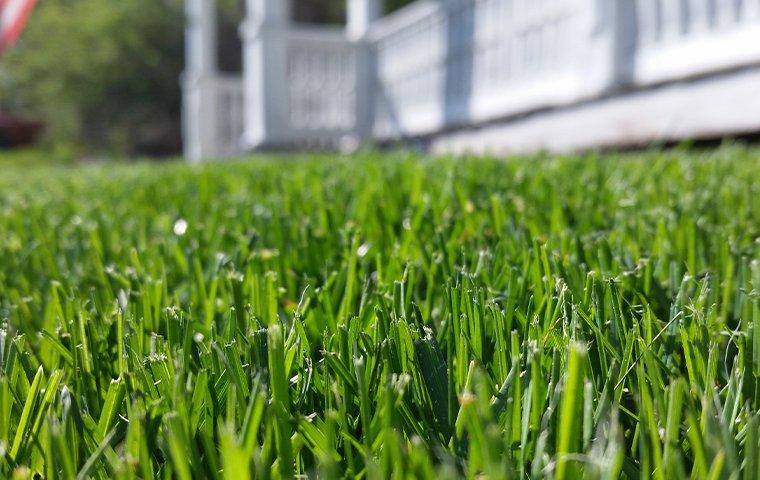 Believe it or not, weeds are classified as pests. The reason is that they are detrimentally harmful. Despite being plants technically, they don't supply food or natural nutrients. It doesn't help that they're unsightly and can grow at a rapid pace. To make matters worse, they are challenging to keep away. Learn what weeds are common in Mobile and how you can prevent them with EnSec.
What Weed Types Are Common in Mobile? What Is the Harm?
Weeds cause problems in several ways. It all starts with how aggressive they are in how they form and develop. They compete with healthy grass for available air, water, nutrients, and space. A primary example is how they will quickly absorb freshly laid fertilizer before any other pieces of greenery can. This kind of activity will inhibit the growth of the desired and consistent variety. The consequences are weakened "good" organisms and vulnerability to insect infestations. Disease and drought may also occur. Ultimately, the weeds will be more prevalent and the land will appear sterile and off-color. Some typical weeds in the region are:
Chickweed: Though this species is dominant in spring, there can be sightings in the winter. Rain and cool weather may give way to further peak cycles. If your lawn is acidic or particularly moist, expect to have chickweed. Fortunately, it can be easily pulled and used for a salad. Be sure to wash it thoroughly though.
Shepherd's Purse: This kind may also be eaten. Being a mustard green, it can be rather long. It functions as an astringent and can reduce fertility. You can cut it with a hoe or yank it out, as long as you slice it from the bottom. Otherwise, you can use heat to kill it.
Lambsquarters: These can be defeated with steady defense over a period of about two months. Habitual mowing can stifle them. You may notice them by their tapered ends and wide middle parts. A mealy gray coating usually covers their leaves.
What Can Be Done to Prevent Weeds?
Most people despise lawn work, especially if the weather is uncomfortable. However, it's a necessary evil. You'll have to get past your dread if you'd like your property to be inviting to guests, potential buyers, curious investors, and/or customers. Here are the tasks to perform:
Crowd weeds out by laying ground cover around your flower beds and plants
Seed your gardens and grass on a routine basis
Make sure you don't drain or overwater aerated soil
Utilize organic soil to limit water loss from evaporation, it's also cooling and nourishing
Try to avoid accidental germination
Call EnSec to have continual service
How Will EnSec Handle Weeds?
We at EnSec believe in comprehensive and well-rounded pest care. That's why we have a division dedicated to lawn management. Our Healthy Lawn Program provides eight annual treatment applications for your turf. This includes soil samples and amendments, insect control, fungicide, and fertilizer solutions. Unlimited service calls and a maximum protection guarantee are attached too.
Sod and plugging, top dressing, and aeration services are also available. This is to improve grass evolution and spruce up barren spots. Our expert professionals can even offer grass recommendations. Get a free estimate when you call us at EnSec today!